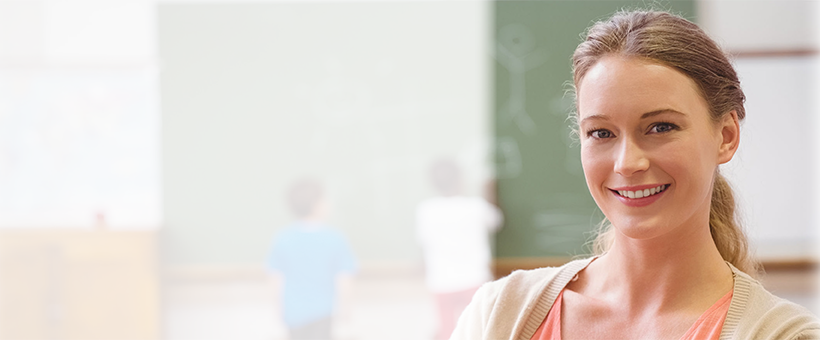 Plan for the Future
Congratulations on thinking about college. This section will help you achieve that future. Timelines will give you an idea of what to do each year to prepare for college, and other links will take you to specific information about stages of the college planning process.
Education After High School
You have different choices after high school, but many careers require additional education after you finish high school.
Things to Think About
Planning for college involves answering three main questions:
What do I want to do with my life?
How much education do I need for that career?
What school is the best fit for me?
If you're sure about the career you want, you're in good shape. If you're not, ask yourself:
What do I want to do with my life?
How much education do I need for that career?
How much education you need often depends on your chosen career. For example, do you want to be a licensed practical nurse, a registered nurse, or a nurse practitioner? Each requires a different level of education. As your career progresses, you might decide you need more education. If that happens, you can explore your options again.
What school is the best fit for you depends on such things as:
The level of education you want
What schools offer that level
The size of the school
How far the school is from home
What kind of students go to each school
How much the school costs
What financial aid the school can provide
What extracurricular activities and special programs the school offers
Dual credit
While you're in high school, see if a local college or university offers dual credit classes. Those classes let you earn both high school and college credit. Some students actually get an associate's degree while they're working on their high school diploma.
Pathways
Kentucky has a full range of college options: public universities, private schools, community colleges and technical schools.
Programs at public universities generally are four years long and lead to bachelor's degrees. Some universities also offer two-year programs, and all offer graduate or professional programs.
Private schools have programs similar to those of state universities, but class sizes are often smaller and you may get more personal attention from professors. Some private schools are affiliated with a particular church and offer church-related programs.
Kentucky's community and technical colleges offer several paths. One leads to an associate's degree you can use to prepare for a bachelor's degree. Other paths lead to diplomas, certificates and associate's degrees to prepare you for the career you want.
Technical schools are privately owned schools that offer specialized training. Some schools specialize in one field, such as nursing; others offer classes in several fields. Most people call these trade schools.
Comparing Schools
If you find more than one school that you think might fit your needs, use our school evaluation chart to compare them. For detailed information about colleges you're interested in, you can visit the College Navigator from the National Center for Education Statistics.
Transferring (Checklist)
Talk with your advisor at your current school.
Check with the registrar's office at your current school to see what its transfer policy is.
Decide what schools you're interested in transferring to.
See if your current school has agreements with those schools that spell out what will transfer and how the process works.
Apply to the school that you're most interested in.
Contact the financial aid office at that school to find out about financial aid in general and transfer scholarships in particular.
Exploring Careers
If you already know what you want to do in life, great. If you're not sure, think about jobs you might be interested in. Talk with people in those jobs to get an idea of what's involved. Once you've come up with a list of possible careers, ask yourself:
How do I prepare for a career in those fields?
If I need to go to college or technical school, what should I do now to get ready?
When I finish, what jobs will I be qualified to do?
Who can help me reach my goal?
What resources do I have that can help me prepare for my career?
Base your choices on who you are today. If your interests change, you can always change your pathway.
KY Stats Career Explorer
Kentucky Labor Market Information
Occupational Outlook Handbook
AmeriCorps
America's Job Bank
Federal Apprenticeship
Getting In
General Undergraduate Admission Process
Choose the school or schools to which you want to apply.
Visit those schools' websites, and request information from each school.
Gather everything you need to include with your application.
Review your application and materials carefully before you submit them.
Send your application in by the deadline. Deadlines may be different depending on the type of admission (early or regular) or the major you want.
Your application will be reviewed by the school's admission committee. The school will let you know its decision. If you're denied admission, you may be able to appeal.
College Admission Tips
Apply early to make sure you and the college are good fits for each other.
Many students apply to multiple colleges, usually between two and five.
Get to know each school's admissions counselors. They can help you through the process.
If it's possible, visit the school in person. Ask if you can sit in on a class or two. That can help you decide if the school is for you.
Getting In: Class of 2024 (with audio)
Precollege Curriculum Checklist
You need to take these classes if you plan to attend a four-year Kentucky public university.
Language Arts
4 credits: English I, II, III, IV or AP English
Mathematics*
3 credits: Algebra I, Algebra II, geometry
Science
3 credits: to include life science, physical science and earth/space science (at least one lab course)
Social Studies
3 credits: U.S. history, economics, government, world geography and world civilization
Physical Education
1/2 credit
History and Appreciation of Visual and Performing Arts
1 credit history and appreciation of visual and performing arts or another arts course that incorporates such content, or students may earn the credit for specialization in an art form
Foreign Language
2 credits or demonstrated competency. May be taken in college.
Electives
7 credits (5 rigorous)**
* Students must take math all four years of high school. The fourth math class can be counted as an elective.
** Rigorous electives should be at least as challenging as the courses required in the minimum diploma requirements. Electives should be in social studies, science, math, language arts, arts and humanities, foreign language, and above the introductory level in agriculture, industrial technology, business, marketing, family and consumer sciences, health sciences, and technology education and career pathways. Electives in physical education and health are limited to one-half unit each.
Entrance and Placement Tests
Most colleges in Kentucky require students to take the ACT or SAT to be admitted, although some colleges are now test optional. If you take the ACT or SAT, you can earn a KEES bonus if your score is high enough. Remember: The bonus is based on the highest composite score you get on a test you take before you graduate.
You can buy books or online guides to help you prepare for the ACT or SAT. Many libraries have study guides you can check out or use at the library. Some high schools and public libraries offer ACT and SAT prep classes.
College Admission
Not all colleges have the same admissions process. The more common are:
Rolling Admissions
Under this process, students are evaluated when their completed applications are received. You should complete your application as soon as possible to make sure the school has a space for you.
Regular Admissions
This process is the one most commonly used, with deadlines generally falling between December 1 and March 15. You'll usually be notified in March or April if you've been accepted.
Early Action
In this process, the school requires you to apply early, generally in October or November. You'll usually have an answer by mid-December.
Early Decision
With early decision, you make a commitment to enroll in a college if it accepts you. You have to withdraw your applications to other colleges. Like early action, you must apply early, and you'll usually learn your fate in December. Go this route only if you're absolutely sure you want to attend that school.
Criteria
The most important factor in getting admitted to the college of your choice is your high school grades. But colleges also look at the courses you took. If you got all A's during high school but avoided challenging courses, it may count against you. For example, it's better to get a B in AP calculus than an A in consumer math so you can pad your GPA.
Schools may also consider:
Class rank: This is where you stand in relation to the other students in your class. In addition to admissions, it can also be important for certain scholarships.
Standardized test scores: In Kentucky, the most often used standardized test is the ACT. The SAT is also widely used. Your scores may also be important when it comes to financial aid. More and more schools are going test optional, meaning you don't have to submit your ACT or SAT scores.
Essay: Most often used by nonprofit private schools, essays let admissions counselors learn more about you get a feel for your writing ability. Here are some tips on essay writing.
Letters of recommendation: Letters from teachers, counselors and other adults will give the admissions staff a more-rounded picture of you as a student and person.
Interview: Like essays, interviews are most often associated with nonprofit private colleges. It gives someone representing the school — a staff member or a graduate — a chance to talk with you one on one, in person or on the phone. It also gives you a chance to ask questions about the school.
Extracurricular activities and volunteer work: The clubs, teams and community work you're involved in tell the school a lot about you as a person. Generally, it's better to do a few things in depth than so many things you can't give any of them the time they deserve.
Student Resources
KHEAA provides many free resources to Kentucky students and families as they look to their future.
Publications
Students, families and counselors have access to numerous publications from KHEAA. Some are available in hard copy, while others are available only online.
To request copies of any of the printed publications listed above, please use our Order Form or email us.
Federal Student Aid Estimator
You can use the Student Aid Estimator to get an idea of your eligibility for federal student aid. That will give you a better overview of what your net cost will be.
Kentucky Students' Right to Know
The Kentucky Center for Statistics (KYSTATS) collects and links data about education and workforce efforts in the state. The Council on Postsecondary Education oversees Kentucky's state universities and the Kentucky Community and Technical College System. CPE also licenses non-profit and for-profit higher education institutions to operate in Kentucky.