Mcgregor Scott, 2014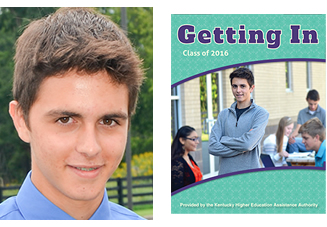 Somerset Christian
What a middle school student should do
in high school to prepare for college
College is a place where students learn the skills they need to contribute to society. There are a few things students should do in high school to prepare matching their talents with the skills employers and consumers need. What better time to think of preparing for this challenge than in middle school?
While choosing an academic curriculum to match your future goals is a given, it is important to get involved in extracurricular activities that will enhance both your leadership and team‐playing skills. Don't just play sports or be on the academic teamó do both. Explore and challenge yourself! Starting a business as a teen, with time to fail and grow, can be a rewarding and challenging experience.
Colleges look for kids who are involved in both their academic growth and their communities. Get involved in your neighborhoods. Do trash clean‐ups or help out at the retirement home. Don't take from your community; give back. In doing these things, you'll discover your natural skills, accomplish new things, and begin the journey of becoming a valuable contributor to your community.