Steven E. Faulkner, 2009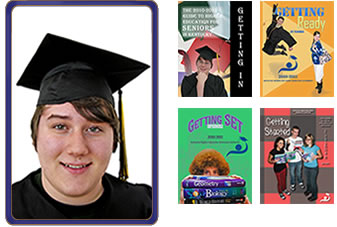 Williamstown High School
Warning High School Students! There is a "killer" that affects myself and nearly all of my peers. This killer is known as procrastination. Other aliases include "putting things off" and "slacking." It is public enemy number one simply because putting things off, such as homework, until the night before they are due results in poor or unfinished work. This, in turn, results in poor grades and less chances to succeed after high school.
I also see other students turn down advanced classes or college prerequisites because they find it to be too much work for them or they'd rather wait until their senior year. Taking an easy class your senior year for a credit may seem smart, but consider this: you may change your mind your senior year about what you want to major in after taking the class, but graduating with only one credit. This will hurt your chances of gaining the skills and credits necessary for the best college.
To avoid this killer, don't back down from accepting a challenge such as harder classes or getting a project done early. It will prepare you for the tough, grueling world that awaits behind those double–doors. You've been warned!
Honorable Mention
Grace Brinkley
Scott County High School
Ask any high school student what their biggest challenge is in school and you'll be hit so hard by enthusiastic responses you'll have to take a step backwards.
"Homework!" they'll say. "Pressure!" they'll yell. And then, of course, there's the ever–present threat of drugs and alcohol, the life–long struggle for identity, and the anxiety that maybe they won't be the next Hannah Montana. But beneath all of these fears and obstacles is one underlying, universal challenge. Take it from me, a seasoned veteran of the demands of high school, the biggest challenge that we face is ourselves.
Sure, we could use the excuse that temptation and stress pollute our lives as high school students. Sure, we can say "Life's just not fair!" Sure, we could and we can and sometimes we do. But at the end of the day, when lockers are slammed and cars squeal out of the parking lot, the decisions and choices made fall back on us alone. It is only ourselves who can decide where we will go and who we will be in this journey called high school. Some rise to the challenge, and some fall. As for me, I choose to face it head–on.
Amanda Bruce
Lynn Camp High School
In my opinion, the biggest challenge that high school students face is attending high school. The typical teenager wakes up at 6:00 a.m. five days a week and goes to a building containing hundreds of peers, having various levels of maturity with different and often conflicting personalities. We attend several classes where we must teach ourselves organizational skills and responsibility to keep up with assignments. Tests are a major source of frustration, and studying frequently keeps us awake at night. In addition, we encounter stereotypical teenager problems, such as peer pressure and the struggle to meet the expectation of our family, school, friends and society. While all of this happens, we absorb information, our physical forms change, and our beliefs are tested. We learn to drive, begin to date, and make life–changing decisions such as where to attend college and what to study. This describes a normal teenager's life, but most adults cringe at the memory of living in such chaos. I believe four years of waking up daily to face the challenge of high school is an appropriate way to transition from childhood and prepare us for life in the "real world."