WANT TO KEEP ON TOP OF THINGS?
If you're interested in knowing what's going on in college planning and preparation, sign up for the monthly Your KHEAA College Connection. We'll email you a link to the latest edition of this electronic newsletter each month.
You'll find stories about planning, preparing and paying for college for students of all ages, as well as general education news that you can use. Check out the latest edition to see what it's like.
Make funding for college simple
FIXED rates as low as 3.50% APR* and NO FEES*. The Advantage Education Loan lets you borrow the money you need for college.
Simple.
You can visit Advantage Education Loans for more details.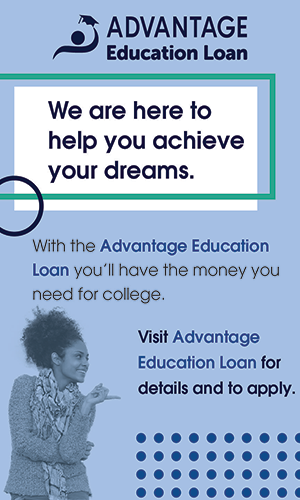 *APRs and quoted savings are representative samples for educational purposes only and may not reflect current or actual loan rate offers or available percentage rates. Your actual APR will depend upon your credit transaction and credit history and will be determined once a credit decision is made. No origination, guarantee, late and NSF fees.
Quick Links
Helpful Links
Some links will take you to external websites. KHEAA has no control over and is not responsible for those sites.